With the use of internet technology in trading forex it has now become inevitable to ignore the type of platform a broker is offering when you are about to sign up with one. The choice of a broker now depends a lot on the type of platform he's using. There are several online trading platforms with their mobile versions but now all of them are made equally. Some platforms are better suited for well-informed trades due to the presence of hundreds of indicators whereas others rely more on providing more options and feature-rich mirror trading, also known as social trading.
You will get to know a lot about the platform being used when you go on the broker's website. Almost all the details about the platform, its features, highlights and how to guides are available on the website. In addition to that, there is always a demo available for newcomers not only for them to be able to use the platform properly but learn the proper way of trading too. However, you can always subscribe for forums and blogs that discuss the forex trading platforms on a regular basis. These blogs and forums provide information on updates of the platforms.
Once you have signed up with a broker you don't have to keep a track of the updates being made to the trading platforms since your broker will take care of that. Any changes made in the trading platform will be implemented by the broker. However, there are occasions when some brokers don't prefer a particular update from the platform developers and they don't implement it. In addition to that, you must also know of the additional plugins and add-ons that are added by brokers on these platforms to personalize these platforms according to their way of trading.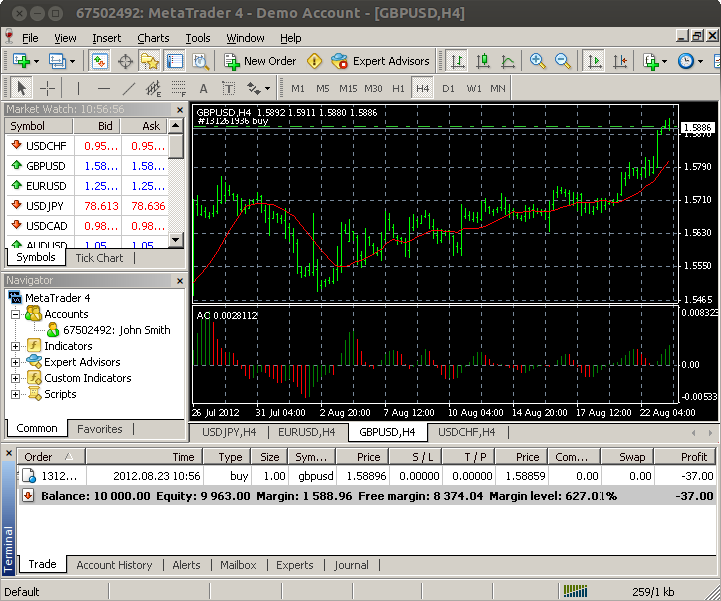 Every platform developer has its website so you can visit these websites for getting information on updates. There are website dedicated to sharing the news and information about trading platforms so you can make use of them too. Of course, with the latest updates the platforms get better and provide better solutions to online trading. For example, the latest
Guardian Angel plugin for MetaTrader 4
has made the experience of traders a worthwhile experience. Now they can take decisions under the guidance of Guardian Angel that informs that not only about their trades and their histories but also the prevailing market conditions and their suitability for trading.
One important thing that you would want in your trading platform is the section dedicated to latest news. This section provides you information on all factors and activities that can affect the prevailing currency exchange rates. For example, sudden decrease in the price of oil can have a huge impact on Canada and Japan's currencies and you must know about it in time if you are trading those currencies. A quick roundup of everything that matters to you the most while trading should be present on your dashboard as soon as you log in to your trading platform.